We help your company CULTIVATE SUCCESS by:
Making every hire count
Upgrading their talent
Maximizing workplace productivity
Creating successful managers
We do this through our partnership with Wiley.  We help organizations, worldwide, create high-performing workforces.  Our tools are totally web-based and provide objective scorecards.
"When you can measure it, you can improve it."

Our employee assessment solutions can help clients:
Screen-out unsuitable candidates
Match others with jobs that fit their inherent capabilities
Understand the strengths and limitations of successful onboarding
Identify opportunities to enhance performance and maximize their long-term contribution to the organization

What We Can Do for Your Company
Our employee assessment solutions provide you with information about your current employees and the people you want to hire. Each of our assessments produces multiple reports for you to use throughout the employee life-cycle.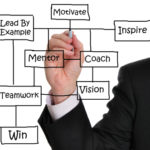 Our assessments can be used for:
Prescreening
Job matching
On-boarding
Managing performance
Maximizing the potential of each employee
We can easily customize any assessment to address your company's most pressing concerns.
Find out more about our employee assessments and how we differ from other providers.